im working in solidworks for my senior project in college and could use some help. Im trying to make this more concave.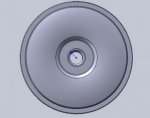 I wish i could attach the file . . This is the face of a Rim, a 3Pc rim.
anyways, if anyone would have any knowledge as to make this template concave i would really apperciate it .
To give you an idea of the designs im doing.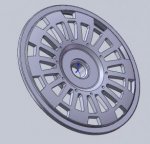 Stuff such as this, im just looking to make them concave.
By concave i just mean basically pulling the center down so the face is stretched in almost like a slight funnel look.
heres a photo for an example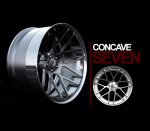 Is anyone able to help? Thanks!