Hi. I've just created the account here. To come to the point: I have a problem with closing a surface on an eliptical wing/horizontal/vertical stabilizer. I have searched all the internet and tried many options but still couldn't find satisfactory sollution, that makes both leading and trailing edges smooth and left no visible boundries between each surfaces. The problem is pictured below: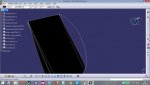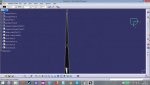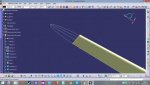 This is vertical stabilizer of PZL-38 "Wilk", part of my engineer work
Thank You in advance for any tips.