Hello!
I need a help in the modelling of famous lamp of Luxo Jr. from animated film of Pixar Studio (
YouTube - luxo jr
).
All tutorials about inversion kinematics, which I found in Internet and in books, are applied to the simple (single, broken) chains of the linked objects. My case is more difficult: the kinematics chain of objects is closed (see attached picture 1,2), and I can not compel it to move correctly under animation. During the motion two parts of chain move not synchronously and disintegrate.
Whether it is possible here to apply only an inversion kinematics or it is needed to apply a skeleton from bones and attach all of details of lamp to the bones. May be someone has lessons on creation and animation of such models.
3ds Max 9 file with models of lamp is here:
http://rapidshare.com/files/426857992/luxo_jr_8.rar
It will be very beholden for a help.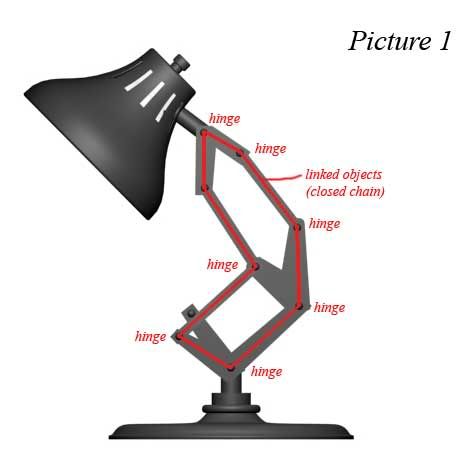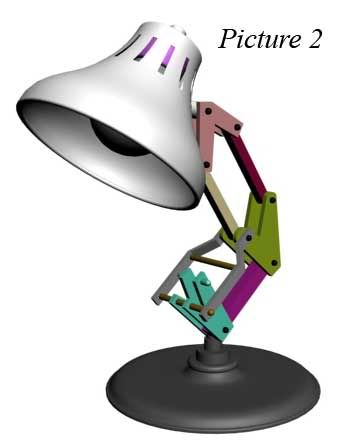 Last edited: