I am kinda new to 3D design, and i mainly use AutoCad, but I am required to finish the drawings in Solidworks.
The problem I am having (not sure if it is a common issue) is that transfering an specific file from DWG to solidworks, it transfers what you can see in the image, I am not sure how to explain it.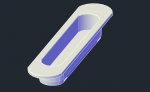 This is the drawing in autocad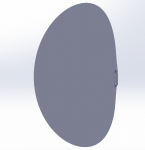 This is it transfered to Solidworks
I have tried with almost all versions of Autocad save files, in case of that was the problem, but it is not the case.
If anyone knows how to fix it or what is causing it, please let me know.
Thanks in advance