I'm fairly new to Solidworks and the sheet metal features, but really enjoying using them so far. I'm working on a project for a local farm where I'm constructing a steel pumpkin out of many strips. I followed a (non-english) tutorial on youtube which went really well, but when I tell it to "Flatten" it gives me an incorrect flattened piece. The flattened piece should be pointed on each end and fattest in the middle, but the flatten feature give me a piece that is straight alone the middle.
Below are a few pictures to demonstrate what I mean: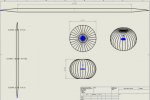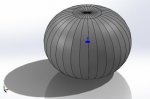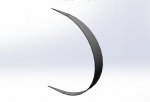 Any advice would be very much appreciated!
Thanks,
Ryan