Hi. I couldn't find the answer here. To cut it short. I get this error: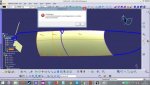 (if I follow the instruction it does work, but I need the thickness to be 20 mm)
everytime I try to make thick surface of this (Multi-section between 3 splines):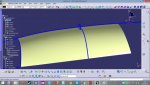 Offset does not work neither: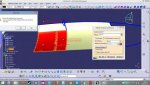 It seems there is a problem with the highlighted part of the surface. Anybody knows how to fix this?