I have started learn Catia V5 last year.
I would like to ask about help.
I have a problem - I don't know how rotate a part.
I have created some part, then I have created some sketch on xy plane (picture 1).
I would like to rotate the part 180 degree.
I have used compass (picture 2 & 3) but the compass don't rotate exactly 180 degree.
If there is any other option to rotate the part.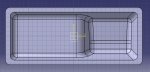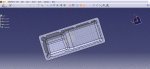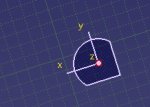 Thank you.