Hello guys, i really apreciate if someone could help me.
Can anyone describe the meaning of these green lines indicated by the red arrows?
i only know the meaning of them when i want to pick some boundary.
what should i do in order to fix that surface in order to be able to some thickness? (i received an error message when i tried with this surface, i will put the image below)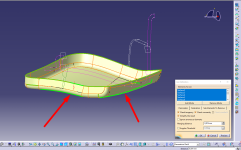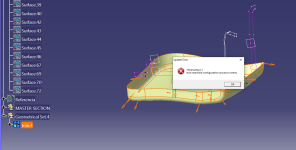 Thank you!