Hey Folks, First post here but I'm sure I'll be spending alot of time here, this is a neat site.
So the company I work for just switched to Catia V5 from ProE2001 and I'm not overly excited about the whole thing. It seems like stuff that was EASY to do in ProE has become a major PITA.
Some of the things that are really bothering are in drawing mode... When I try dimensioning stuff in a drawing there doesn't seem to be a "Midpoint" option. Anyone know how to dim to the midpoint of a line? Also, for dimension text, is there a way to have stuff jump to a new line as opposed to just one giant line for vertical dims? Also, is there a way to have sketches (Non physical geometry) appear in a sketch with a solid model?
I'm also dealing with models in assembly mode and I can't find an easy way to turn on/off Datums, points, axis etc. Any pointers you guys could offer would be a HUGE help! A really busy model and be incredibly distracting.....
This is what I have to contend with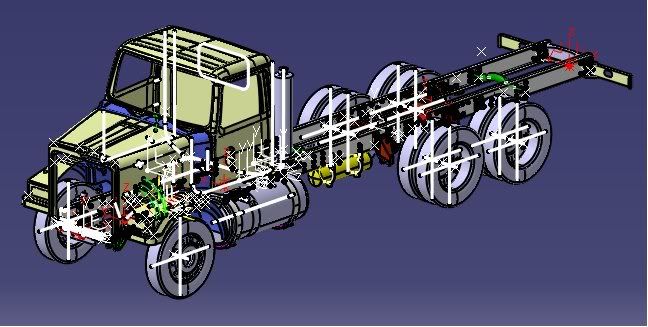 One last question... Is there a transferable Catia Config file? There was a proe2001.ini file that could be moved from one computer to another to set up user interfaces, graphics options and stuff like that.
Thanks
Mike