You guys are lifesavers... especially MrCatia.
Problem 1.
I modeled a part, added a text with leader note and when I did that the note added this damn 2D grid to my part! how the heck to I get rid of this stupid grid?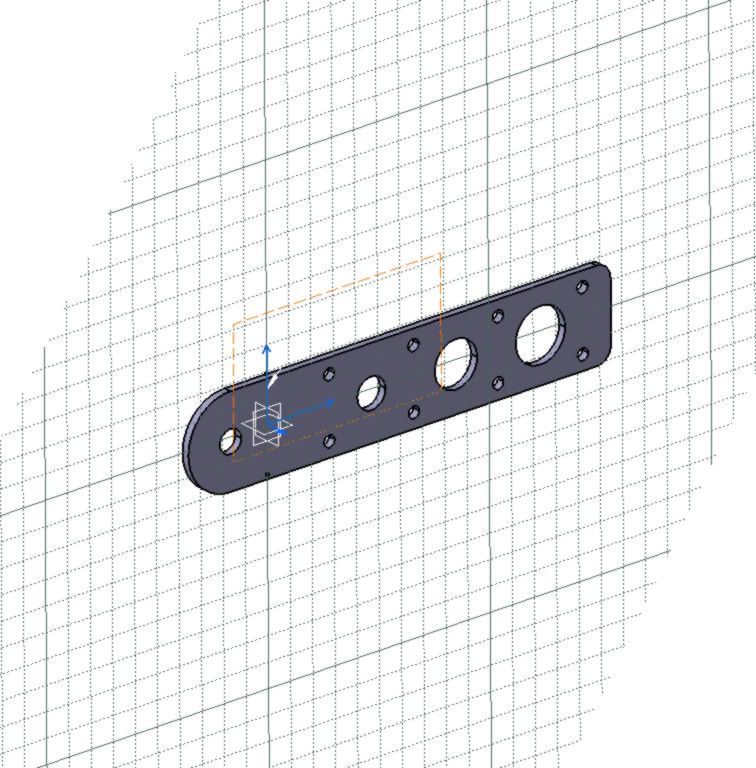 (can't see the note cuz the txt is white)
Problem 2.
Is there a way to reorient drawing views? Like change the angle from horizontal and the angle from front to back? can you get that original view orientation thing back up (the blue thing with all the arrows and stuff)?
This may be a little advanced... but is there a way to create personal buttons/links for toolbars? Ie. lets say I do a search for planes and then add that search to my favorites. Is there a way to make a button that searches and selects all of those planes? I'm just thinking that there are a lot of things I would like to streamline to save time.