Hi Guys,
I am new to Solidworks; I have been using NX for quite a few years now, and am having issues in achieving decent continuity across surface boundaries. I don't think it's that I don't understand surfacing, but more a translation issue in my shifting CAD platforms. I've read up using 'Solidworks Bible of Complex Surfacing' and believe I am using the best tool for the job - boundary surface; and although I am specifying and achieving tangent continuity across the boundaries, I am still seeing nasty little fluctuations in the join. All guide curves are tangent if not continuous where applicable.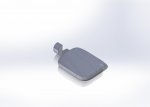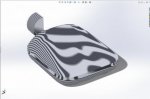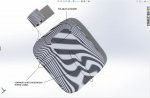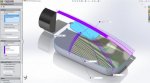 The Surface is quite simple and I am modelling in an identical fashion as I would have in NX and would not have had any issues. I have attached images but am having security issues with uploading the CAD file; I would happily email is to anyone who thinks they may be able to help? SW 2014.
Thanks for any help you can provide,
Jay.